Rationale
How can a young engineer make a difference in the actual demanding professional world? And how can their academic background aid students to stand out? What do senior engineers seek and most value in a young professional?
Nowadays it is as important to address scientific expertizes as it is to address students' social and professional competences. How can teachers help their students in this hard working task? Which characteristics should students have or develop in order to enhance their learning in active environments?
This track aims encouraging discussion around Engineering Education especially concerned with young professionals in this new challenging professional world.
Engineering Education organizations have been addressing these new professional challenges guided by general concerns such as: teamwork abilities, persuasion in multiple social contexts, creativity, handle complexity, leadership or strong work ethics. This stresses the importance of these competences being worked through college along with communication, scientific/technological expertizes, problem-solving or analytical/quantitative skills.
However, the perspective from academic and professional worlds can be quite different. So, both point of views should be acknowledged and more documented. The sharing of successful practices among and between these communities is essential to gradually improve the success of young engineers.
Topics
Some of the main topics regarding this track can be related to the following topics:
Project work in engineering education
First contacts with engineering profession
Improving engineering professional, social and/or scientific competences
Engineering graduate students' competences versus companies' professional needs
Long term vision about engineering education
Capstone projects versus professional internships
Successful merged practices from Academia and Industries
Multicultural aspects of engineering education
Paper language
English
Sessions: Presentation
Session will be organized in thematic threads. Each thread will be presented as an interactive panel in which the participants will have about 10 minutes to present their work followed by a brief discussion (2-3 minutes).
Language: English
Submission
Submission dates: July 12th, 2017.
Submission format: http://2017.teemconference.eu/submission/
Submissions must be done through the EasyChair platform: https://easychair.org/conferences/?conf=teem2017.
Track Scientific Committee
Clara Viegas (Instituto Politécnico do Porto – ISEP, Portugal) – Chair
Arcelina Marques (Instituto Politécnico do Porto – ISEP, Portugal) – Chair
Gustavo Alves (Instituto Politécnico do Porto – ISEP, Portugal) – Chair
Alexandre da Silva Pinto (Instituto Politécnico do Porto – ESE, Portugal)
André Fidalgo (Instituto Politécnico do Porto – ISEP, Portugal)
António Barbot (Instituto Politécnico do Porto – ESE, Portugal)
Bernardino Lopes (Universidade de Trás-os-Montes e Alto Douro, Portugal)
Carlos Felgueiras (Instituto Politécnico do Porto – ISEP, Portugal)
Claudius Terkowsky (TU Dortmund University, Germany)
Cristina Ribeiro (Instituto Politécnico do Porto – ISEP, Portugal)
David Boehringer (University of Stuttgart, Germany)
Diogo Ribeiro (Instituto Politécnico do Porto – ISEP, Portugal)
Dominic May (TU Dortmund University, Germany)
Francisco José García-Peñalvo (Universidad de Salamanca, Spain)
Isabel Brás Pereira (Instituto Politécnico do Porto – ISEP, Portugal)
Javier García Zubía (Universidad de Deusto, Spain)
Joaquim Alves (Instituto Politécnico do Porto – ISEP, Portugal)
Joaquim Filipe Oliveira (Healthyroad, Portugal)
José Couto Marques (Faculdade de Engenharia da Universidade do Porto, Portugal)
José Dinis (Universidade do Minho, Portugal)
José Paulo Cravino (Universidade de Trás-os-Montes e Alto Douro, Portugal)
Juarez Bento da Silva (Federal University of Santa Catarina, Brazil)
Manuel Castro (Universidad Nacional de Educación a Distancia, Spain)
Margarida Ribeiro (Instituto Politécnico do Porto – ISEP, Portugal)
Miguel Conde (Universidad Leon, Spain)
Nikolas Galanis (Netquest, Spain)
Nilza Costa (Universidade de Aveiro, Portugal)
Paulo Couto (Bosch, Portugal)
Paulo Gil (Amorim & Irmãos, S.A., Portugal)
Ricardo Costa (Instituto Politécnico do Porto – ISEP, Portugal)
Rui Lima (Universidade do Minho, Portugal)
Teresa Restivo (Faculdade de Engenharia da Universidade do Porto, Portugal)
Teresa Sena Esteves (Instituto Politécnico do Porto – ISEP, Portugal)
Valentina Zangrando (Universidad de Salamanca, Spain)
Chairs
Dra. Clara Viegas
Polytechnic Institute of Porto
Rua Dr. Roberto Frias
4200-465 Porto
Portugal
(+351) 228340500 (ext. 1215)
mcm@isep.ipp.pt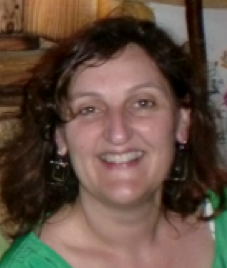 Dra. Arcelina Marques
Polytechnic Institute of Porto
Rua Dr. Roberto Frias
4200-465 Porto
Portugal
(+351) 228340500 (ext. 1217)
mmr@isep.ipp.pt
Dr. Gustavo Alves
Polytechnic Institute of Porto
Rua Dr. Roberto Frias
4200-465 Porto
Portugal
(+351) 228340500 (ext. 1118)
gca@isep.ipp.pt